Born in Israel, lives and works in Givatayim,
Member of the Painters and Sculptors Union in Givatayim / Ramat Gan.
Graduated from the School of Engineering and Architecture Studies, a field in which I have been involved for several years.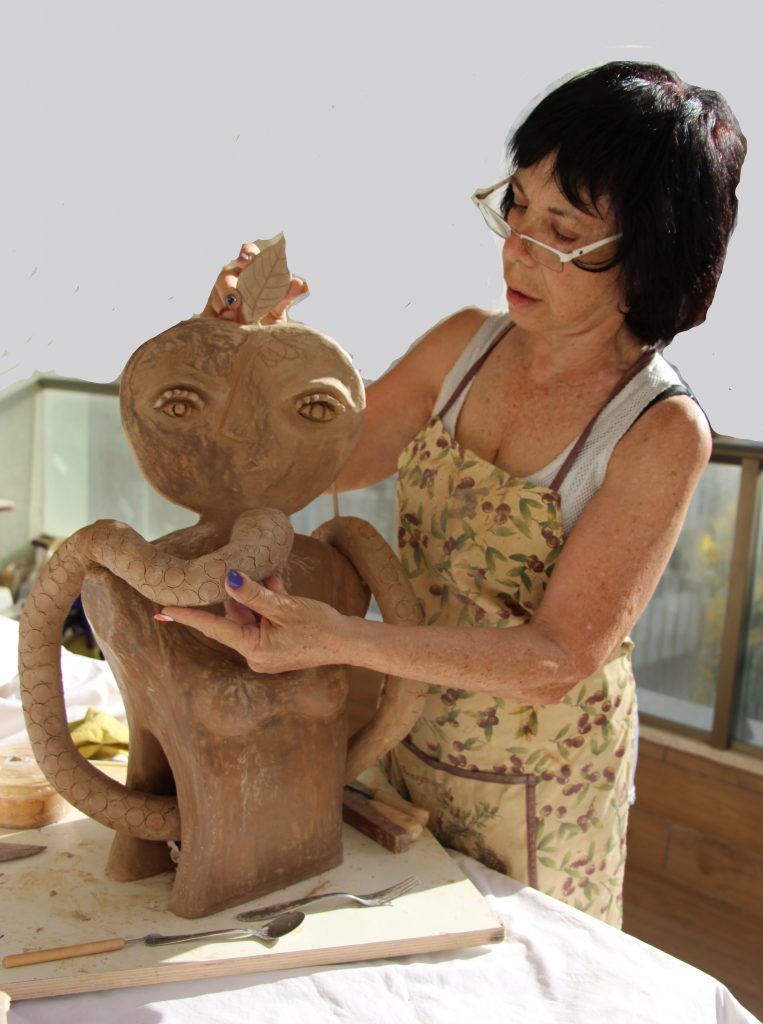 Sculpting for me is another means of expressing the joy of life and the wild imagination in me. And at the same time my excitement from beautiful experiences and interesting moments from my trips in Israel and around the world, and in my encounters with curious characters, who drew my attention and have been engraved in my memory.
One of my creations is "The Frog in Meditation". This metaphorical work expresses and reflects exactly what I am going through and the feelings I experience in the world of artistic sculpture.
The work in creating a sculpture takes several months and increases at every stage. The raw material starts raw and soft, even "cold" sometimes, depending on the material and its limitations. Slowly, the piece receives a soul and a life of its own and conveys warmth, beauty and aesthetics.
The sculptures I create are made of clay, bronze castings alumium or polymer. Sometimes include combinations of other materials such as iron or glass.
The common denominator for sculptural among the abstract figurative. 
I have participated in many exhibitions throughout Israel, Europe and the U.S.A.
At one of the exhibitions held in San Diego I won a prize given by a panel of judges, the prize was given for the original idea behind the artwork and for the artisanship of the sculpture. 
The works are for purchase.